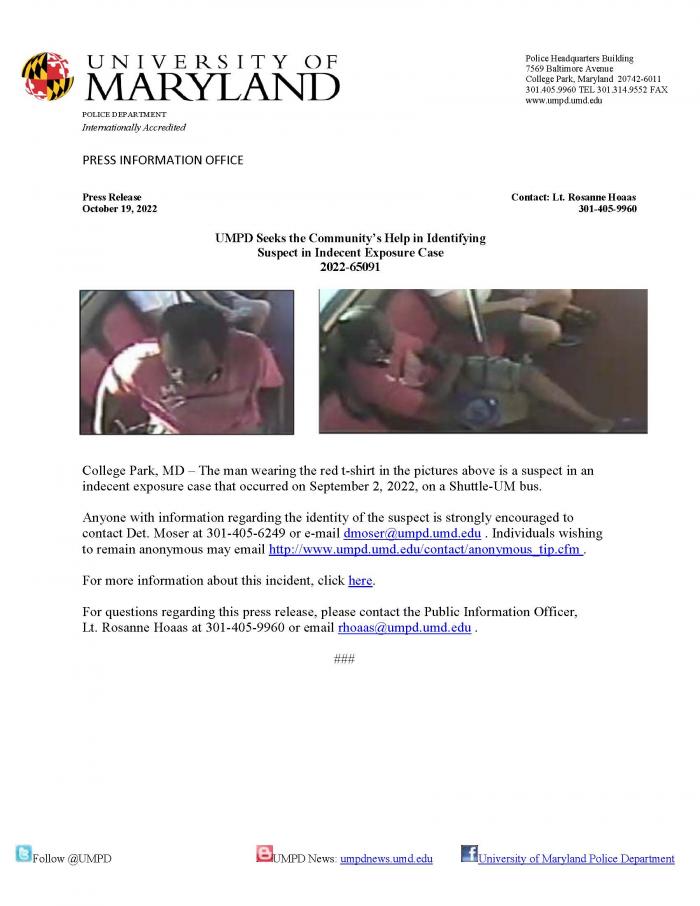 College Park, MD – The man wearing the red t-shirt in the pictures above is a suspect in an indecent exposure case that occurred on September 2, 2022, on a Shuttle-UM bus.
Anyone with information regarding the identity of the suspect is strongly encouraged to contact Det. Moser at 301-405-6249 or e-mail dmoser@umpd.umd.edu . Individuals wishing to remain anonymous may email http://www.umpd.umd.edu/contact/anonymous_tip.cfm .
For more information about this incident, click here.
For questions regarding this press release, please contact the Public Information Officer, Lt. Rosanne Hoaas at 301-405-9960 or email rhoaas@umpd.umd.edu .
                                                                                                                                                                                      ###